Council of Councils Sydney Regional Workshop
Yasushi Kudo
President, The Genron NPO
Japan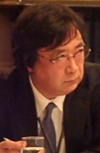 Thank you very much for giving me the opportunity to express my views today.
My English is not very good, so I will ask my excellent assistant to help me during the question and answer session.
When we look at a security framework for East Asia, it is important how we perceive the current state of governance in this region.
In East Asia, there are three multilateral frameworks for regional security dialogue. They are the East Asia Summit, the expanded ASEAN Defense Ministers Meeting-Plus and the foreign-ministerial-level ASEAN Regional Forum. These dialogue mechanisms deserve a certain amount of credit for promoting dialogue for a peaceful solution to the conflicts in the South China Sea. However, they are nothing but routine forums, and do not serve as functional and active entities that contribute to the prevention of conflicts.
The problem is that China's economic influence on ASEAN member states is becoming so strong, they are virtually divided into a pro-China group, a neutral group and a group involved in territorial disputes with China., although they attach a great deal of importance to the maintenance of oneness. As a result, ASEAN could not take unified action should a military conflict occur in the South China Sea.
Because of these factors, peace and security are the most serious regional concerns for the people of East Asia. As China is trying to increase its influence on the South China Sea, freedom of navigation there is in danger.
We see the same situation in Northeast Asia. In this area, there are no effective multilateral frameworks for dialogue. At this moment, the bilateral dialogue between the governments of Japan and China does not function.
In light of such a situation, my answer to the question posed to this session is obvious. That is, I cannot name a single effective tool, and there is no other option but to combine the existing multilateral, bilateral or minilateral frameworks in an effective way to maintain regional peace.
The next question is how to combine the available frameworks.
I believe ASEAN deserves high praise for creating multilateral dialogue frameworks, involving superpowers outside of the region, and also for promoting talks with China for the adoption of a code of conduct for the South China Sea. We cannot foresee when the challenge will be accomplished, but it is important to make continuous efforts through multilateral consultations for the establishment of regional governance in East Asia.
But I must admit that it is difficult to effectively stop moves to change the status quo in the South China Sea, just by watching developments from these multilateral consultations.
My proposal is that we had better promote the dialogue in three areas at the same time.
First, we must make the existing frameworks for multilateral consultations more collaborative and powerful. To this end, it is necessary to increase multilateral collaborations in some problem areas. For instance, joint disaster-relief drills are conducted at the initiative of the expanded ASEAN defense ministerial meeting. Multilateral joint life-saving activities, such as anti-pirate and disaster-control operations, would help to increase mutual understanding and build confidence among the militaries of the participating states.
Second, it is also important to reinforce bilateral cooperation. It is imperative to strengthen bilateral alliance relations with the United States to prevent maritime accidents and conflicts. In addition, we must promote bilateral cooperation for the reinforcement of the coast guard capabilities of each country. On this point, Japan has decided to provide 10 patrol boats to the Philippines, using its official development assistance (ODA) budget, and started similar consultations with Vietnam.
And third, we must promote minilateral military cooperation, like the one among Japan, the United States and Australia, and among Japan, the United States and India, as a deterrent to ensure regional stability for the protection of freedom of navigation.
Here, let me refer to Chinese President Xi Jinping's policy speech on China's peripheral diplomacy last October. I believe this speech is very important. Especially, I feel empathy for the principles of "intimacy," "sincerity" "mutual benefits" and "tolerance," which President Xi newly added to China's diplomatic policy toward its neighboring states. But I must say that China should be held accountable for how such a friendly overture is related to its behavior in the South China Sea. Also, China should remain very prudent about the establishment of the air defense identification zone for the East China Sea, which will increase tension there.
I must say that the engagement of the United States with this area is indispensable. Last year, U.S. President Barack Obama was absent from the East Asia Summit and other important meetings in Asia due to domestic problems. My concern is that any doubts about the U.S. commitment will create a power vacuum in this region and only help to increase regional instability.
Finally, let me briefly refer to the present situation in the East China Sea.
Compared to the South China Sea, the situation there is not as complicated because the parties involved are limited virtually to the two states, that is, Japan and China. Therefore, the prevention of conflicts and the establishment of on-site crisis management in this area are up to the consultations of the two states.
The security in the East China Sea is at a critical stage only because Japan-China relations are so bad. Tension continues to mount about unexpected accidents in waters near the Senkaku Islands and in the airspace above the East China Sea. But bilateral governmental dialogue is suspended and governmental diplomacy is dead.
The problem is that we have no on-site or government-to-government hotlines between Japan and China, and the official talks on the issue have been suspended. In order to manage the crisis, it is necessary to resume government-to-government dialogue and establish a maritime communications mechanism and an official high-level hotline.
I don't think Prime Minister Shinzo Abe is disqualified as a Japanese leader to take care of these important negotiations with China. But, China will never move to negotiate with Mr. Abe unless he takes drastic and bold actions. In such a situation, I think the United States should act as a mediator between Japan and China to avoid conflicts in the East China Sea.
I also would like to say that the private sector should play a very important role at such a critical juncture. No government is good at shelving territorial disputes. To change the situation, we need to create new public opinion toward the prevention of conflicts and the promotion of peace-building, and it is a job for the private sector.
Last October, Japan and China reached a "no-war pledge" agreement at a private-sector forum and publicized it to the rest of the world. My hope is that this mutually agreed pledge would be the guiding principle to be shared by all the parties concerned for building peace in the East China Sea.
Regional governance is a task that must be addressed not only by governments but also by private-sector actors. Private-sector efforts in this direction would help to fill the vaccum of governmental diplomacy and form the foundation for the realization of a conflict-free environment in East Asia.
Thank you for listening.