Join The Genron NPO's Activities
The first step to realizing our mission of a "strong democracy," can be achieved through
the participation of like-minded individuals. If you value our activities or support our mission,
we welcome your participation our activities and debates.
There are several ways that you can get involved. You can select from options below:
Subscribe to email updates
For those that would first like to better understand what The Genron NPO does,
we send out regular email updates about our activities. Singing up is free and only takes
a few minutes, so please follow the link below to register.
⇒ Subscribe to our email updates
Volunteer with The Genron NPO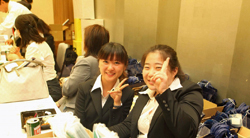 The Genron NPO is recruiting volunteers that support our mission.
We are searching for ambitious individuals that wish to expand
their potential and challenge themselves with new tasks.
As we gather together people with various backgrounds,
participating in The Genron NPO's lively events is certain
to be an intellectually stimulating experience.


Volunteering


Volunteer opportunities at The Genron NPO include editing and proofreading, updating our web site,
translation, and running forums such as the Tokyo-Beijing Forum.
There are a wide range of opportunities. We match each volunteer's skills and abilities
with the activities they hope to participate in. Volunteers are assigned work
based on their interests and past experience.

For applications and inquiries, click here.



Become an Intern (Students and Exchange Students)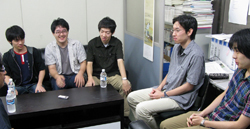 The Genron NPO offers internships to students and
exchange students. Interns contribute to planning
and implementation of The Genron NPO's various activities
and forums as well as evaluations of political candidate pledges.
Interns work as valuable members of our staff. For students with
enthusiasm and willingness, interning at The Genron NPO can
provide great opportunities for expanding experience and accomplishments.

For applications and inquiries, click here.
Support Us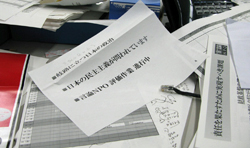 Donations from people that support our mission are
foundational to our work. Your contributions are
the driving force to influence the "Stage of Debate" in
our society by supporting the valuable political platform evaluations,
evaluations of the government's political measures,
and dialogues on global issues such as the "Tokyo-Beijing Forum."

For inquiries, click here.
Membership
A fundamental way to participate in the debates of The Genron NPO is to become a member of
the organization. Members have many opportunities to participate in members-only forums and
social gatherings on a wide range of areas of debate. Members also receive reports of
the most up-to-date information about The Genron NPO and its activities.
For details on the membership system and enrollment methods, click here (in Japanese)