Our Leadership
President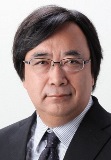 Yasushi Kudo
Yasushi Kudo is the founder and president of The Genron NPO, which was established in 2001. Under Mr. Kudo's leadership, The Genron NPO has conducted various policy research programs, including evaluations of government performance and political parties' pledges made during general elections. The Genron NPO also organizes policy discussion platforms with key stakeholders, and the opinions and proposals are transmitted across intellectual networks worldwide. Also, he has been a member of a number of Japanese government and private-sector advisory committees.
In East Asia, he initiated influential high-level, track II dialogues such as the "Tokyo-Beijing Forum" between Japan and China in 2005, and "Japan-Korea Future Dialogue" between Japan and South Korea in May 2013. The "Asia Forum of Opinion Leaders" was also established in 2016 as a venue for open and free debate among opinion leaders and interested parties in Japan and Southeast Asian countries to bolster democracy, and address the challenges faced by the democratic system.
Since 2012, he has served as the Japanese delegate of
the CoC (Council of Councils)
, an international initiative of the Council on Foreign Relations (CFR), dedicated to the debate of global issues and formed by the world's top think tanks. Furthermore, in 2016, Mr. Kudo launched the "Tokyo Conference," a discussion platform that invites 10 of the world's leading think tanks to exchange views on global issues, and propose recommendations to strengthen the liberal order and democracy. He is moving forward with his efforts to facilitate domestic and international dialogue to face today's most pressing challenges.

Prior to the establishment of The Genron NPO, he was chief editor of "Financial Business," a monthly magazine specializing in the financial sector and word "Debate: Toyo Keizai," Japan's leading issue-oriented magazine.
Advisory Board
Yasushi Akashi
Chairman of the Kyoto International Conference Center;
Former United Nations Under-Secretary-General
Hiromichi Iwasa
Executive Advisor, Mitsui Fudosan Co., Ltd
Yukako Uchinaga
Chairperson and Representative Director, Japan Women's Innovative Network (NPO J-Win)
Mistuo Ohashi
Honorary Advisor, Resonac Holdings Corporation
Kazuo Ogoura
Senior Advisor, Japan Foundation; former Ambassador to the Republic of Korea
Yoriko Kawaguchi
Fellow, Faculty of Global Studies of Musashino University;
Former Minister of Foreign Affairs and Minister of the Environment
Takeshi Kunibe
Chairman of the Board, Sumitomo Mitsui Financial Group
Shinsuke Sugiyama
Former Ambassador to the USA;
Former Vice Foreign Minister
Akihiko Tanaka
President of the Japan International Cooperation Agency (JICA)
Toshiaki Higashihara
Representative Executive Officer, Executive Chairman & CEO and Director, Hitachi, Ltd
Ichiro Fujisaki
President of the America Japan Society; former Ambassador to the USA
Hiroya Masuda
Director and executive officer, Japan Post Holdings Co., Ltd.
Takashi Matsumoto
President, Federation of National Public Service Personnel Mutual Aid Associations
Yuji Miyamoto
Chairman of Miyamoto Institute of Asian Research;
Former Ambassador to the People's Republic of China
Kanetsugu Mike
Member of the Board of Directors and Chairman, Mitsubishi UFJ Financial
Group, Inc.
Toshiro Muto
Honorary Chairman of Daiwa Institute of Research,;
Former Deputy Governor, Bank of Japan
Yuzaburo Mogi
Honorary CEO and Chairman of the Board, Kikkoman Corporation
Osamu Watanabe
Representative Director and Chairman, Japan Petroleum Exploration Co., Ltd.
(JAPEX)
Board of Directors
Chair of the Board:
Yasushi Kudo
Founder and President of The Genron NPO

Yaichiro Aizawa
Former National President of the Junior Chamber International Japan
Shigeaki Okamoto
Former Vice-Minister of Finance, Ministry of Finance
Kyoya Kawanishi
President of K&S Accounting Office
Seiichi Kondo
Director, Kondo Institute for Culture & Diplomacy;
Former Commissioner, Agency of Cultural Affairs
Tatsuo Tanaka
Japan Chair, Apollo Global Management, Inc.

Auditor:
Tomomichi Tomiie
Executive Manager of Operation and Systems Department and
Corporate Strategy Department of the Sumitomo Mitsui Asset Management Co.,
Ltd.