Saturday 22 June | Tokyo, Japan
Speakers:
10-15 speakers from Japan and South Korea
For details, please visit the Japanese website
https://www.genron-npo.net
Overview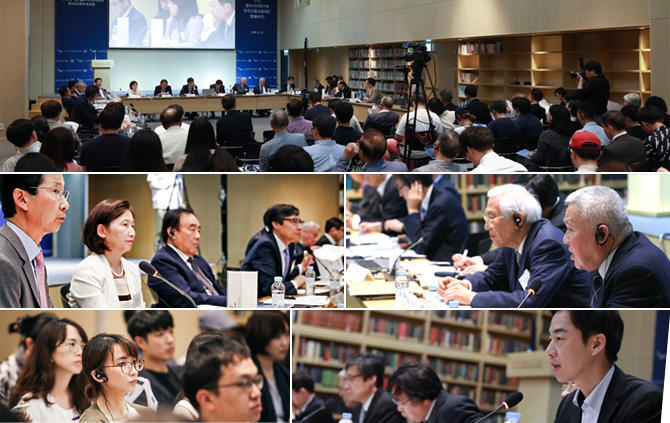 The Japan-Korea Future Dialogue involving experts and the general public in an open civic-level discussion on issues concerning Japan and South Korea was established in 2013 jointly with East Asia Institute (EAI). Topics for the discussion, involving some 20 experts from Japan and South Korea, ranged from the bilateral Japan-South Korea relationship and peace on the Korean Peninsula, as well as in Northeast Asia. The "Japan-Korea Future Dialogue" has been conducted to create new bilateral relations by overcoming the deep-rooted antagonistic sentiment. The forum is held
publicly in a round-table format and is broadcasted over the Internet, there is no other dialogue between two countries that is so open to the public.
Prior to the forum, a joint opinion poll is conducted in both nations in order to grasp the state of understanding to particular issues and perception of each other, aimed for promoting greater mutual understanding between
Japanese and South Koreans.